Applicon Trainee Program
Kick start your career with us!
Trainee at Applicon
The application period for Applicon's Trainee Program 2022 has come to an end. Hope to see you in 2023!
Below you'll find stories from our colleagues who have previously gone through the trainee program and their experience with us here at Applicon.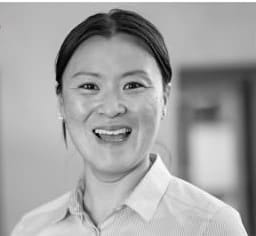 Nicole Granath, trainee 2019

What made you apply for Applicon's Trainee Program?
Above all, it was SAP that appealed to me. SAP is one of the most commonly used business systems worldwide. It felt like an honor to learn SAP combined with the financial industry. The banking industry has huge potential and great development opportunities, especially in the digital area. There's no better dream job than this!
What's the best thing about Applicon?
Everything! Nice colleagues, great atmosphere and work environment, and committed managers and CEO. I thrive at work every day!
What do you work with now?
SAP development (ABAP) and implementation.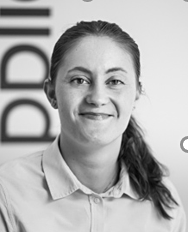 Nina Karlsson, trainee 2014

What made you apply for Applicon's Trainee Program?
It seemed promising to begin a trainee program right after my studies. I applied for several programs but went with Applicon in the end – mainly because of the great feeling I got from the interviews with lots of warmth and professionality. And since I'm still here, I can say that perception was correct!
What's the best thing about Applicon?
The culture! It's fun to go to work, I know I have colleagues who support me, and I enjoy how closely we work with our clients.
What makes you stay at Applicon?
The combination of excitement and security. It's important for me to be challenged, and Applicon gives me what I need. I also like to have a lot of freedom, which comes with great responsibility. There is a genuinely positive attitude towards constantly improving ourselves, and we are not afraid to try new ways of working.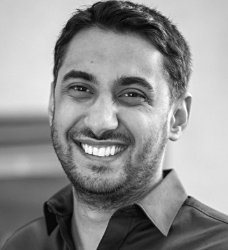 Sina Sajjadi, trainee 2019

What made you apply for Applicon's Trainee Program?
What initially attracted me was the opportunity to work with SAP and with finance. I have always been curious about the banking and finance industry. When I started working, I realized that it is a sought-after and, above all, interesting skill that you learn in the role of application consultant with SAP. (Also, the Youtube video on the website was pretty cool and made me even more curious, haha!)
What's the best thing about Applicon?
We have an atmosphere and a company culture that I enjoy working in. My colleagues are fantastic; they are competent, have taught me an incredible amount, given me responsibility, and created all the conditions for me to continue to grow and contribute to our success.
What do you work with?
Right now, I am working with tests for one of our clients. It's a project where a new core banking solution is implemented, and in my role as a tester, I get to work with all parts, which gives me a broad understanding of the system.
One thing I would like to add about Applicon's trainee program is that it quickly became very hands-on. After only a few weeks, they put me on a project with a clear plan for my learning – and fantastic leaders who helped me realize that plan.